Empowering Dust Free Working Conditions with our

Dust Day

Training Sessions
Dust Management is easy when we know how.
Transforming Workspaces: Conquering Dust Challenges with Dust Day's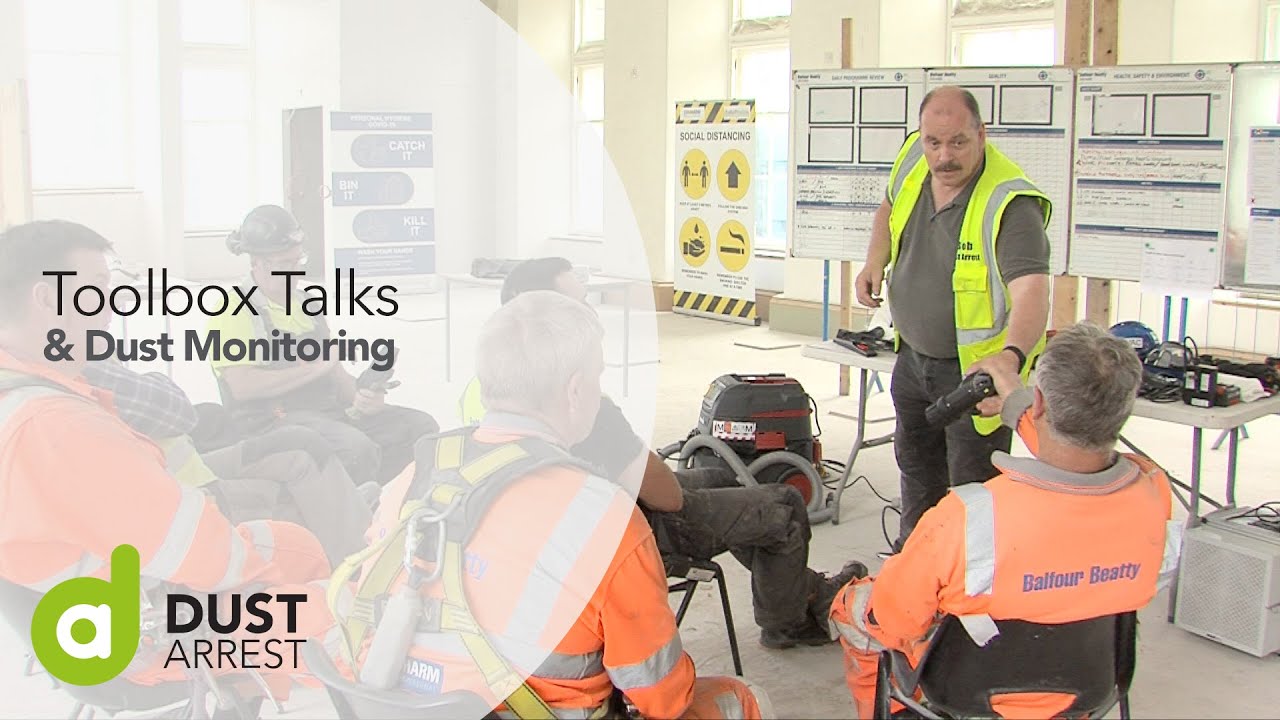 Dust Day's and Counting
Managing dust, one day at a time.
Contractors HSE Ready
Ensuring all contractors meet HSE rules.
Workers Dust Aware
Through attending our Dust Day program.
Toolbox Talks & Training
Vital knowledge and skills to tackle dust.
What's Covered in this session:
Dust Awareness Overview
Understanding the hazards and implications of dust is crucial in any construction or industrial environment. Our Dust Day's aim to educate everyone on-site about the nature of dust, its potential health risks, and the importance of controlling its spread.
These sessions provide a comprehensive overview of dust, its sources, and its impacts on both personal health and the wider environment, helping to create a safer, cleaner workplace.
Minimum Requirements
The Dust Day's also set out the minimum requirements for dust control as per Health and Safety Executive (HSE) standards.
From personal protective equipment (PPE) to housekeeping routines, we lay out the essential procedures that every contractor and worker should adhere to, in order to meet the necessary regulatory compliance. Adherence to these guidelines is not just about ticking boxes - it's about fostering a responsible work culture that prioritizes health and safety.
Measures & Solutions
The focus of Dust Day's isn't just on the problem but also on practical, effective solutions. We introduce a range of measures that can be implemented to control and reduce dust emissions, such as efficient ventilation systems and dust extraction tools.
We also showcase how easy it can be to adapt these tools to various tasks, ensuring that the solutions provided are relevant and feasible for day-to-day operations.
"Corporate & Personal Protection"
Dust Day's give individuals & teams the educational resource and knowhow to help reduce and mitigate dust in the workplace.
This not only saves lives and helps the health and efficiency of workers but it also protects Company Owners & Senior Managers from expensive HSE fines & potentially damaging litigation. Dust is a manageable problem, but if we do nothing we are stepping away from corporate responsibility, which in turn damages reputations as well as the health of our skilled workforce.   
Why choose us?
By choosing Dust Arrest for your dust needs, you'll be working with a company that has years of experience in the industry and a commitment to providing the highest quality service.
Compliant
We ensure that you are complaint with regulations
Safe
Your employees will be working in a safe environment.
Experienced
We have years of experience within the industry